Ghanaian singer, Shatta Wale, mocks Davido over acquisition of Rolls Royce Cullinan
Ghanaian recording artiste, Shatta Wale has taken to his Instagram stories to ridicule Nigerian icon, Davido who recently acquired a Rolls Royce Cullinan.
On Thursday, David Adeleke, better known as Davido took to his various social media platforms to unveil his recently acquired vehicle.
Making the announcement of his new ride, Davido wrote;
"We rise by lifting others but don't forget to reward yourself!!!
"WHO DEY ZUZU!! Just copped my first RR!!
"God is good! I'm forever grateful to y'all!! … oh yea 2021 BTW "
Read also: 'I have five mansions. These are my Grammy,' Ghanaian artiste mocks Burna Boy, Wizkid
Ghanaian artiste, Shatta Wale took to Instagram to make snide remarks about the award-winning Nigerian singer.
Shatta Wale mocked Davido; deriding him primarily because of his rich father's influential status.
The Ghanaian singer wrote;
"I don't use my father's money for hype.
I use my own money, to do my sh*t.
Real hustlers are real moneymakers.
We started from the bottom, now we here."
Shatta Wale who has a song with American songstress, Beyonce also bragged about his international recognition despite not being signed with a major label.
He continued;
I've not been signed to a label in America yet.
But I've been recognized by Beyonce, just imagine when I get signed?
I will have a song with Nebu Kad Nezar"
Davido is yet to respond to Shatta Wale's post on his Instagram platform.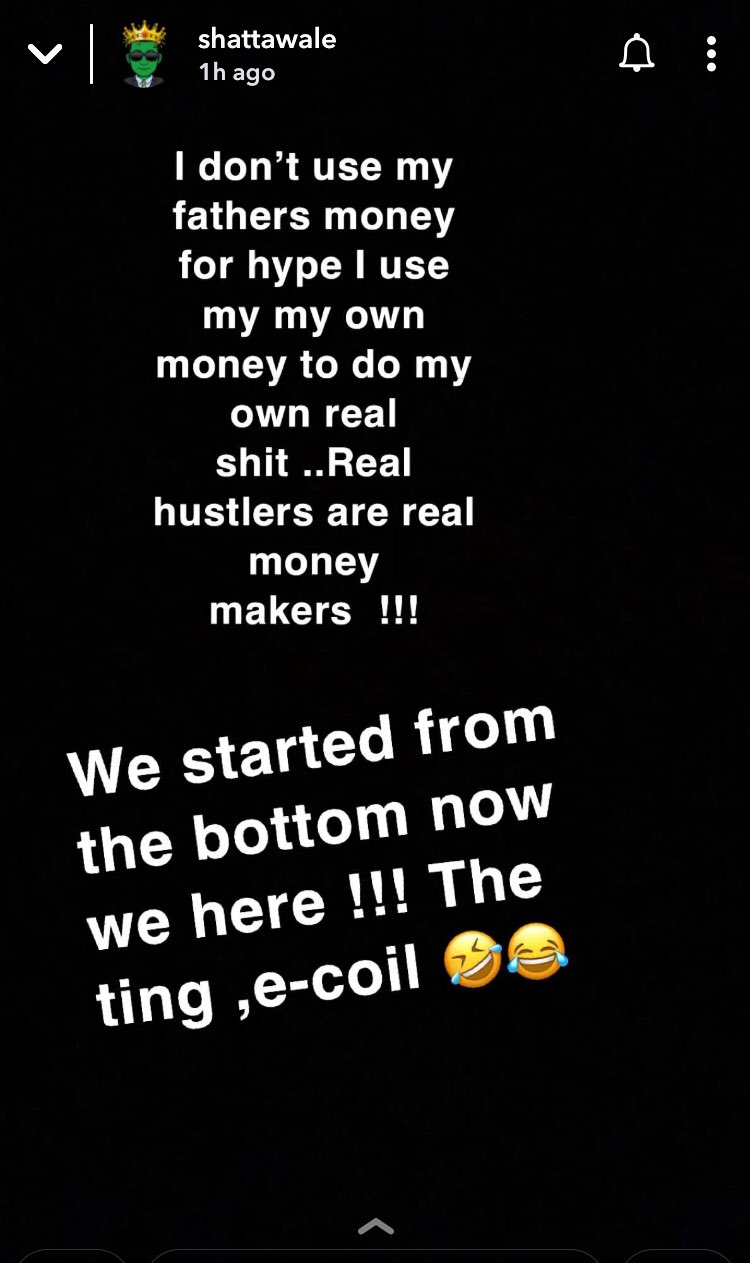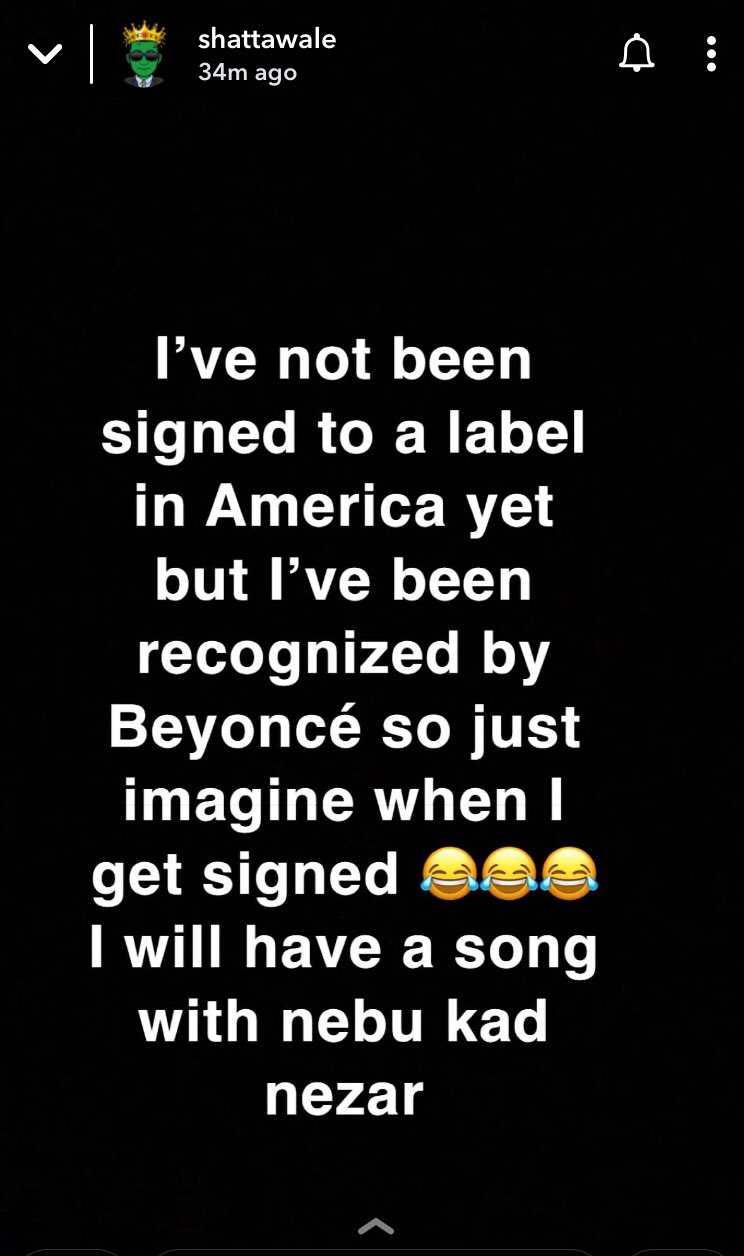 Join the conversation
Opinions
Olympian Agnes Tirop dies at age 25 – The Maravi Post
Kenyan runner Agnes Tirop, a two-time world championships bronze medalist, has died.
The country's track federation announced on Wednesday.
The 25 year old athlete been found dead at her home in Iten in western kenya a town renowned as a training base for distance runners.
Athletics Kenya said it was still working to uncover details of the incident but it had been informed of Tirop's death
The federation said Kenya has lost a jewel.
"This is my friend who has left us under unclear circumstances. We have not yet accepted that it is Tirop whom we prayed for every day with so much hope to do mighty and good things for Kenya, and now she has been finished like that, we are not happy."
According to Kenyan media reports, she was found with stab wounds in her abdomen. Kenyan police say they have initiated investigations into the matter.
Head of the local police, Tom Makori, said it appeared that the athlete's husband had called his parents, crying.
"There are revelations which came from her husband's family indicating that the husband had called his parents crying. He was explaining to them that may God forgive him because there is something he has done."
Tirop won bronze medals in the women's 10,000 meters at the 2017 and 2019 world championships and finished fourth in the 5,000 meters at the Tokyo Olympics.
Last month, Tirop broke the world record in the women-only 10-kilometer road race.
Her career took off when she won the world cross-country title in 2015 at the age of 19 to become the second youngest champion ever.
Related
WHO establishes new scientific group to study COVID origins, prevent future pandemics – The Maravi Post
The proposed members of the WHO Scientific Advisory Group for the Origins of Novel Pathogens (SAGO) were selected for their expertise in areas such as epidemiology, animal health, clinical medicine, virology and genomics.  
WHO chief Tedros Adhanom Ghebreyesus announced the news during his regular briefing from Geneva. 
"SAGO will advise WHO on the development of a global framework to define and guide studies into the origins of emerging and re-emerging pathogens with epidemic and pandemic potential, including SARS-CoV-2," he said. 
"The emergence of new viruses with the potential to spark epidemics and pandemics is a fact of nature, and while SARS-CoV-2 is the latest such virus, it will not be the last." 
Next 'Disease X' 
The 26 scientists come from several countries, and were selected from over 700 applications following a global call. 
A two-week public consultation period will take place for WHO to receive feedback on the proposed SAGO members. 
Dr. Maria Van Kerkhove, WHO Technical Lead on COVID-19, said the world must be better prepared for any future "Disease X". 
Responding to a journalist's question, she anticipated that SAGO will recommend further studies in China, and potentially elsewhere, to understand the origins of the new coronavirus. 
While SAGO will advise WHO, any future missions will be organized by the UN agency and the country in question. 
"I want to make it very clear that the SAGO is not the next mission team. There's been some misrepresentation about that going forward," she said.
Related
COVID-19 deaths at lowest level in nearly a year, WHO reports – The Maravi Post
Agency chief Tedros Adhanom Ghebreyesus reported that the death toll from the disease is now at its lowest level in almost a year. 
"Reaching 40% needs a whole of government and whole of society approach, which depends on political and civil society leadership. We are working with leaders to support the prioritization and planning that is needed to make 40% coverage a reality"-@DrTedros #VaccinEquity

— World Health Organization (WHO) (@WHO) October 13, 2021
"But it's still an unacceptably high level – almost 50,000 deaths a week, and the real number is certainly higher," he said, speaking during the regular WHO briefing from Geneva. 
"Deaths are declining in every region except Europe, where several countries are facing fresh waves of cases and deaths.  And of course, deaths are highest in the countries and populations with the least access to vaccines." 
Tedros appealed for global cooperation. "Countries that continue to roll out boosters now are effectively preventing other countries from vaccinating their most at-risk populations," he said. 
Missing the mark 
As of Wednesday, there were more than 238 million COVID-19 cases worldwide, and more than 4.8 million deaths. 
WHO had previously pushed governments to vaccinate 10 per cent of their populations by the end of September, a target which 56 nations missed, most of them in Africa. 
Tedros said even more countries are at risk of missing the 40 per cent target to be achieved by the end of the year.  Three countries – Burundi, Eritrea and the Democratic People's Republic of Korea – have yet to start vaccinations. 
 "About half of the remaining countries are constrained by supply. They have a vaccination programme underway, but don't have enough supply to accelerate enough to reach the target," he said. 
Tedros urged countries and companies that control global vaccine supply to prioritize distribution to the COVAX solidarity initiative and the African Vaccine Acquisition Trust (AVAT). 
Meanwhile, WHO and partners are working with other countries, such as those affected by fragility or conflict, to strengthen technical and logistical capacity for vaccine rollout. 
"With aggressive and ambitious action, most of these countries can still reach the 40% target by the end of this year, or be on a clear pathway to reaching it." 
Crisis in Tigray 
Tedros also addressed the escalating crisis in northern Ethiopia, where a nearly year-long war in the Tigray region has left up to seven million people in urgent need for food and other assistance. 
The conflict has spilled over into neighbouring Afar and Amhara, further increasing needs and complicating response efforts. Aid is not reaching the area "at anywhere close to the levels needed", he said, and communications, electricity, other basis services remain cut off. 
WHO and partners are calling for unfettered access to the affected regions, as the lives of millions of people are at stake, Tedros told journalists. 
"People with chronic illnesses are dying due to lack of both food and medicine. Nearly 200,000 children have gone without critical vaccinations," he said   
"When people do not have enough food, they are more susceptible to deadly diseases, as well as the threat of starvation, and that's what we're now seeing in Tigray."
Related