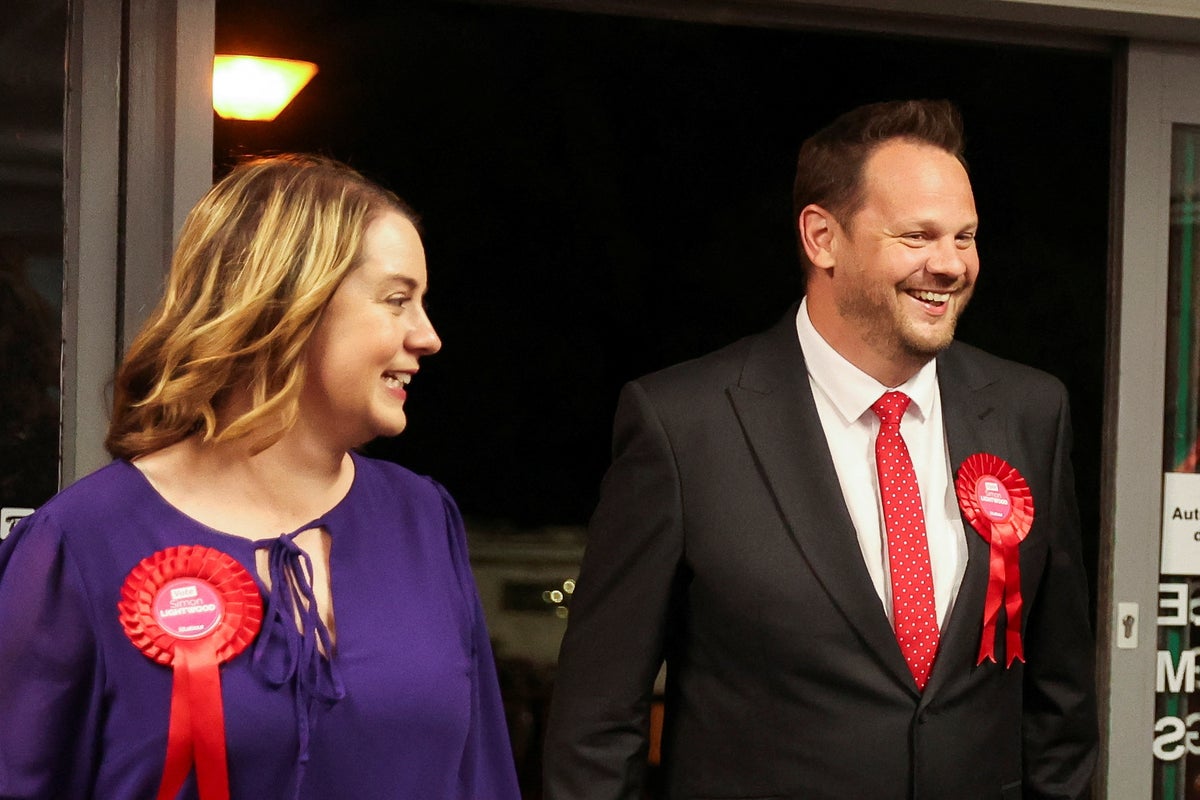 Labour has won the Wakefield by-election, in a result which deals a significant blow to Boris Johnson.
Simon Lightwood becomes Labour's newest MP after gaining 13,166 votes, compared to 8,241 for Conservative candidate Nadeem Ahmed.
Wakefield was one of the so-called red wall seats won by the Tories with a majority of more than 3,000 in the 2019 general election after being a Labour stronghold since the 1930s.
The by-election was triggered when ex-Conservative MP Imran Ahmad Khan quit after being found guilty of sexually assaulting a 15-year-old boy – a crime for which he was jailed for 18 months.
Speaking after the result was announced, Mr Lightwood said: "Tonight the people of Wakefield have spoken on behalf of the British people.
"They have said unreservedly, Boris Johnson your contempt for this country is no longer tolerated. Your government has no ideas, no plan to address the big issues facing our countries."
He thanked the Labour campaigners who supported him, adding: "It's thanks to your tireless efforts that we've turned the page on Tory neglect and delivered a fresh start for Wakefield."
The turnout at the polls was 39.09 per cent, with 27,205 people casting their vote out of a total electorate of 69,601. It was a 25 per cent lower turnout in Wakefield compared to the general election three years ago.
Speaking ahead of the vote, Labour leader Sir Keir Starmer said a victory in the northern constituency "could be the birthplace of the next Labour government".
More follows.