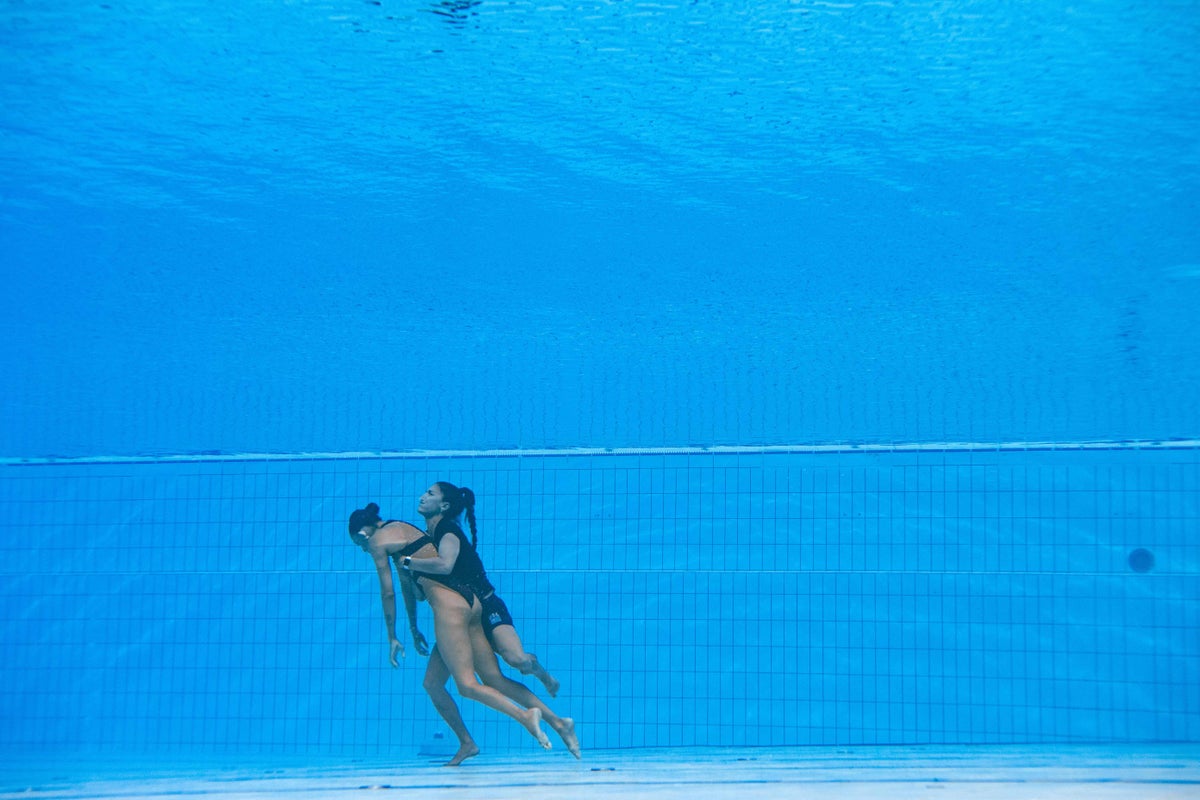 The heroic Olympic coach who dived into a pool fully dressed to save a Team USA Artistic swimmer who fell unconscious in the water has criticised the lifeguards who failed to respond to the harrowing incident.
Andrea Fuentes, coach to two-time Olympian Anita Alvarez, told Spanish newspaper Marca that she leaped into action to pull the 25-year-old to the surface because no one else was.
"I saw that no one, no lifeguard, was diving in," she said.
"I got a little scared because she wasn't breathing, but now she's fine."
The dramatic rescue unfolded when Ms Alvarez was participating in the world aquatics championships in Budapest on Wednesday night.
During her routine for the solo free final event, the athlete appeared to faint in the water, with distressing images capturing her limp body sinking to the bottom of the pool.
Ms Fuentes, Team USA's head coach and a four-time Olympic synchronised swimming medalist for Spain, dived in fully clothes in a t-shirt and shorts and swam to Ms Alvarez.
Photos captured the coach dragging her to the water's surface where an unidentified man helped to carry her to the edge of the pool.
Ms Alvarez was still unconscious as she was placed on a stretcher and rushed to the pool's medical centre, as panicked teammates and spectators looked on.